It's been 50 days since I sowed ashitaba seeds.
(Mar.5)
There are only a few, but I can see the small true leaves of ashitaba.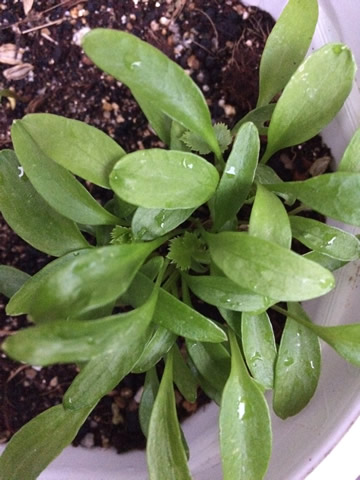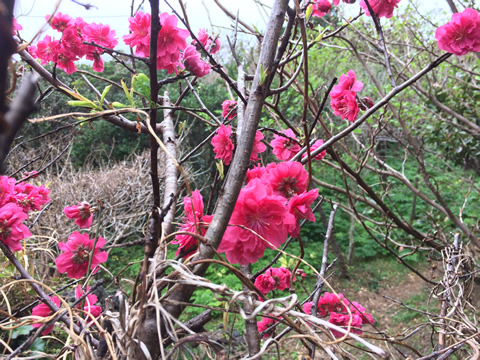 A beautiful flower in front of the entrance that blooms at this time of year.
I thought they are cherry blossoms or plum blossoms, but they are peach blossoms.
Today's Sunset
At sunset, thick clouds covered Hachijo-Kojima.