The climate is completely spring.
After all, my nose is itchy.
7:03 AM, temperature 20°C, humidity 92%
It has been sunny for the past few days, but it has been raining from last night to this morning.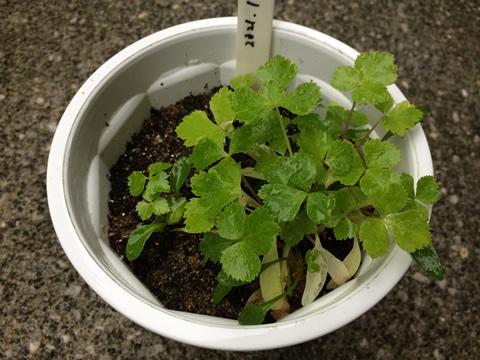 Ashitaba has been sown, but many cotyledons have died.
The second true leaf has not been confirmed yet.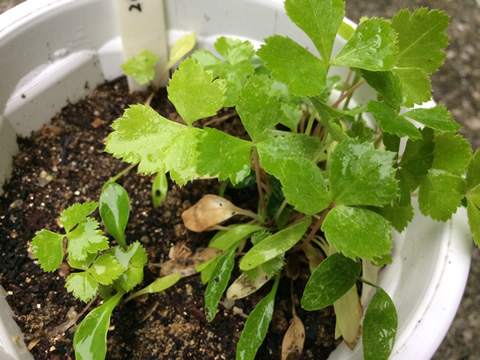 I added fertilizer to the oil cake about a week ago.
At the moment, I can't confirm the effect.
As for the stems, about half of them are reddish.
I feel that the color is changing during the growth process.
I will check it in the future.