It's already mid-April.
I'm currently busy harvesting ashitaba.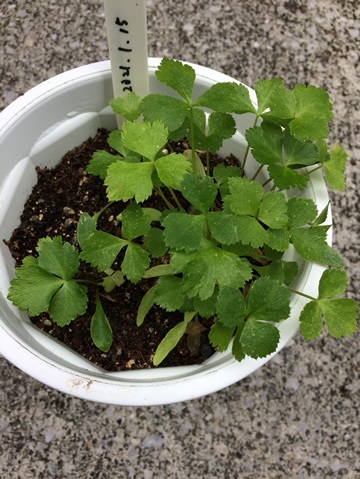 I sowed ashitaba in January, and they are now growing with theirs first leaves.
However, they have not grown as much as I expected.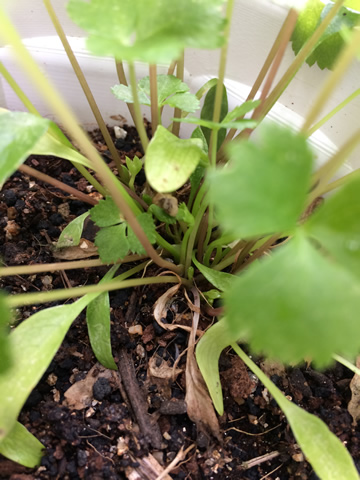 I'm worried that if ashitaba doesn't grow to some extent, it won't be able to survive the hot summer.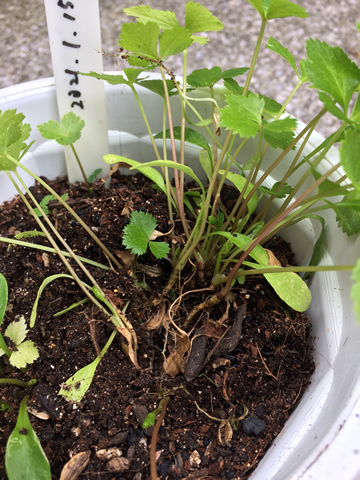 I had planned to replant ashitaba in pots when it had three leaves.
But today, I planted only three seedlings, though it was early.